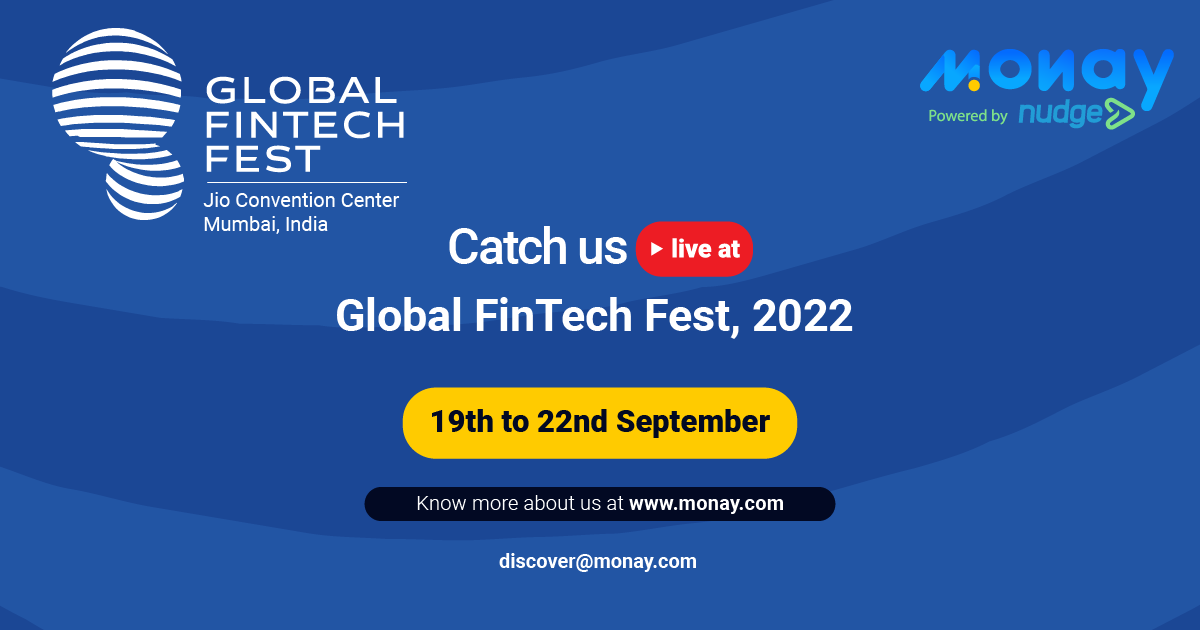 Hyderabad/Mumbai, India, 8 September 2022 — Tilli Software India Pvt Ltd, a digital payment experience cloud  with a CPaaS solution, is excited to announce its participation as one of the Silver Sponsors at the third annual Global FinTech Fest at the Jio Convention Center in Mumbai from 19 to 22 September. This global event shares space with over 30,000 of the world's brightest minds to explore the role Finance Technology plays in our collective future and in designing a safe and sustainable financial world.
Event attendees can locate Tilli at Booths E11 and E13 to connect with the experts, build networks, or discover more about the company and its product Monay, powered by Nudge, a first-of-its-kind combination of digital payments integrated with an Omni-channel CPaaS.
This global platform is filled with opportunities for major players in the FinTech space, something the Monay team is thrilled about.
Mr. Ali Saberi, CEO of Tilli, was openly excited about the event.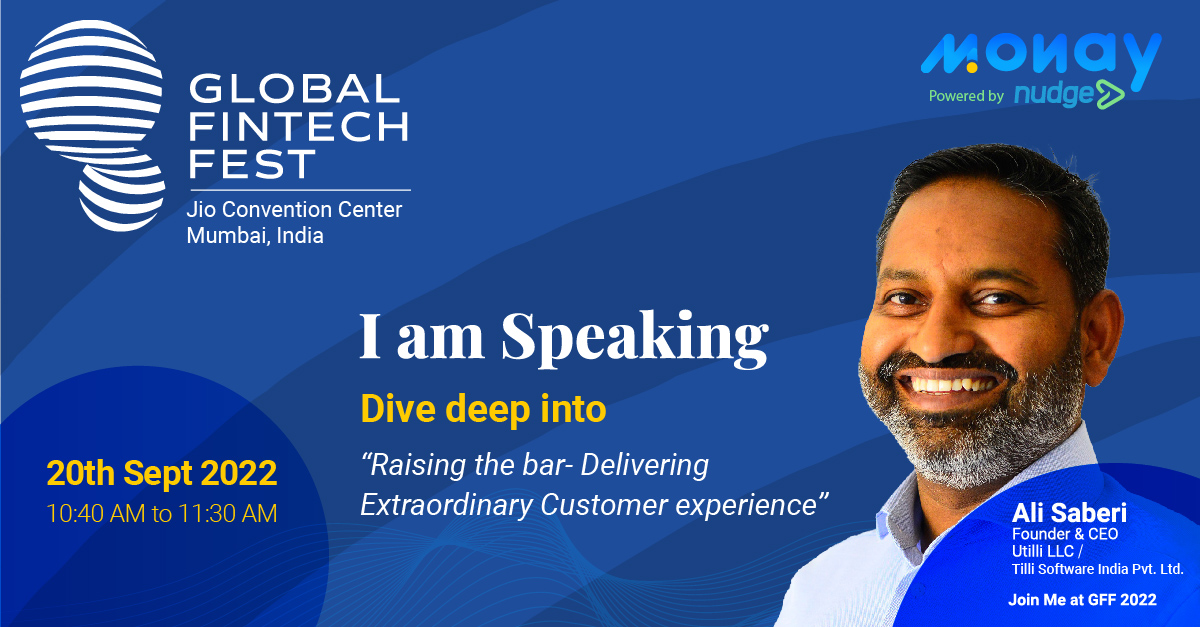 "I am excited to introduce our innovative fintech solutions as critical enablers of India Stack's vision of 'identity, payments, and data at population scale," Mr. Saberi raved.
"Our Nudge CPaaS platform provides a digital voice to businesses of all sizes, allowing them to communicate with their customers through personalized omnichannel digital messages efficiently. Our branded call-to-actions — #CTA — are embedded into the Nudge platform for secure payment requests, deferrals, or instalments."
Mr. Saberi added, "Nudge's platform is integrated in real-time with Monay, our global payment gateway, and other backend ERP systems that power today's economies.  By putting the business in the driver's seat, Nudge and Monay reduce the dependency and hardship associated with technology, allowing companies to spend more time on customer segmentation, message personalization, and financial reconciliation. This effectively decreases accounts receivable aging and increases operational savings, as witnessed by our existing customers. With multi-language communications, call-to-action pages and preference management built into Nudge.PRO, we offer the best payment experience in the industry."
Participants and visitors of the fest can hear more from Mr. Saberi at the in-panel discussion on "Raising the Bar: Delivering Extraordinary Customer Experience" on 20 September from 10:40 am to 11:30 am. Secure your place at the talk today to uncover how to create an exceptional customer experience that can boost your organizations' bottom line.
This budding company is ready with yet another engaging event during the fest by organizing a "Lucky Draw" to hunt for the three lucky iPad winners. Beginning on 20 September, on every day of the event,  one winner will be chosen and announced at the "Monay powered by Nudge" booth. Anyone visiting the event can sign up online or at booths E11 and E13 to nominate themselves for the lucky draw. Sign up HERE!
With so much in store, the power-packed duo of Monay and  Nudge would surely make strides in redefining the digital payment and customer communication experience of the people with greater ease, reliability, and speed.
About Tilli
Tilli, is a FinTech start-up based out of Hyderabad and headquartered in Bethesda, MD, USA. Monay is a modern payment experience cloud that caters to the digital-next businesses of the world through its secure online payment processing and globally trusted communication platform suite, Nudge. Monay helps businesses and enterprise companies tap into the digital economy of the internet with out-of-the-box, cloud-based, and secure solutions designed to make internet financial transactions a breeze. The omnichannel payment gateway gives customers and service providers the tools to engage with one another throughout their journey together.
Finance
Banking
Utilities
Telecommunications
Gaming
And more...